SIR
Sir Cardo, available in 6 delicate hues, versatile to dress both a simple scheme and simultaneously sit with any elegant setting, be it in Home Collection or a window treatment. The Sir range also expands our popular patterns; Pied de Poule and Prince of Wales motifs in beige.
100% Wool – 295 cm – 254 g/mq 
NISIDA, DRIADE E ORTIGIA
Nisida, Driade and Ortigia create new finish options for bedspreads: geometric and floral patterns in matelassé cottons, with a contemporary twist.
100% Cotton – 310 cm – 414 g/mq
CARRARA
Carrara and Carrara Millerighe are heavy use, pure linen additions in a classic batavian weave, developed in bright colours, on a natural and ivory background.
100% Linen – 145 cm – 700 g/mq – Martindale 25000
RUA
Due to the popularity of the Rua range, our contract options now include additional colours in Samurai's geometric micro-pattern, Safari's abstract lines inspired by nature, Pipistrello's animal motif, Chopper and Scooter with stylized botanical decor and Cerbero, a timeless pied-de-poule.
100% Polypropylene – 140 cm – 500 g/mq – Martindale 40000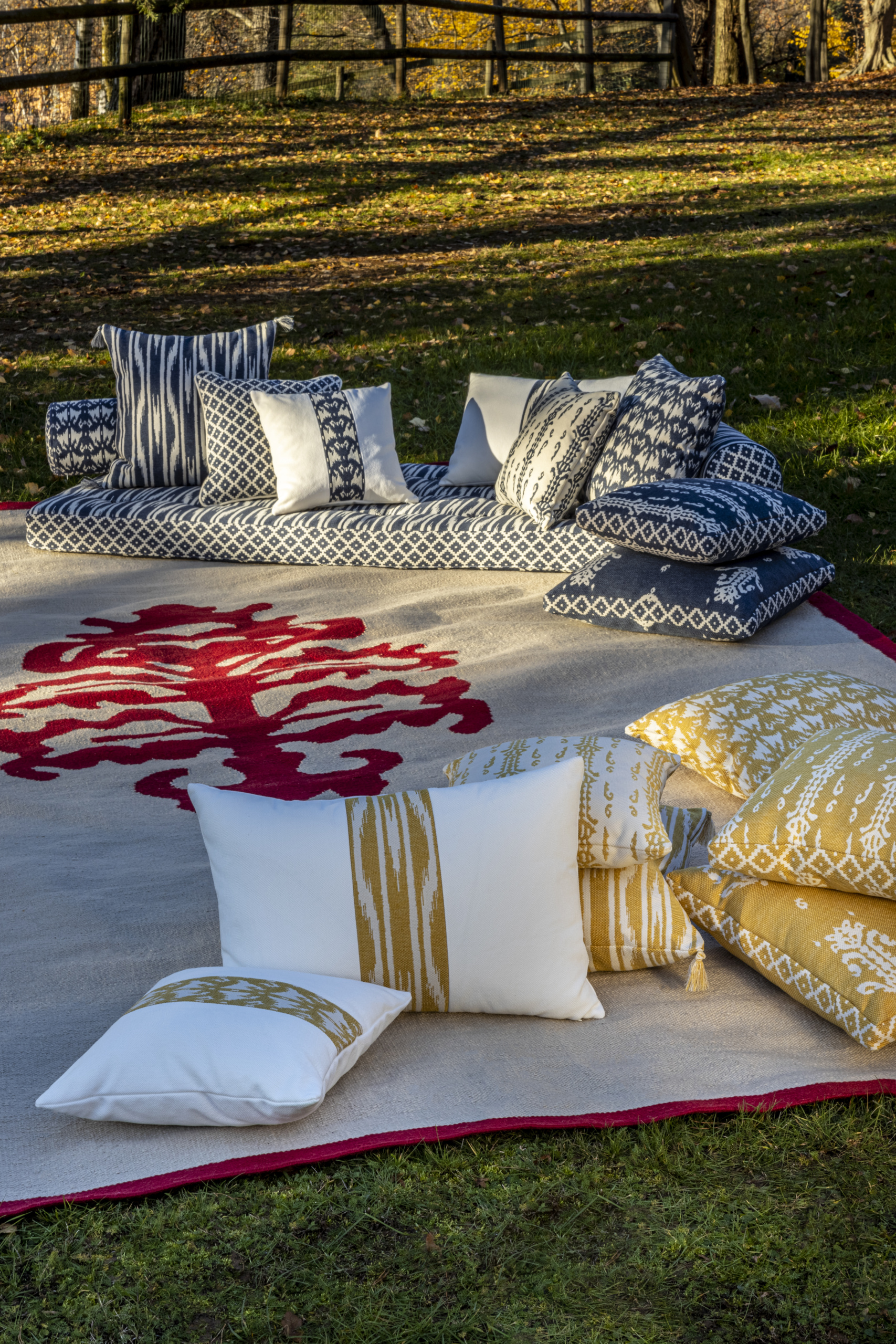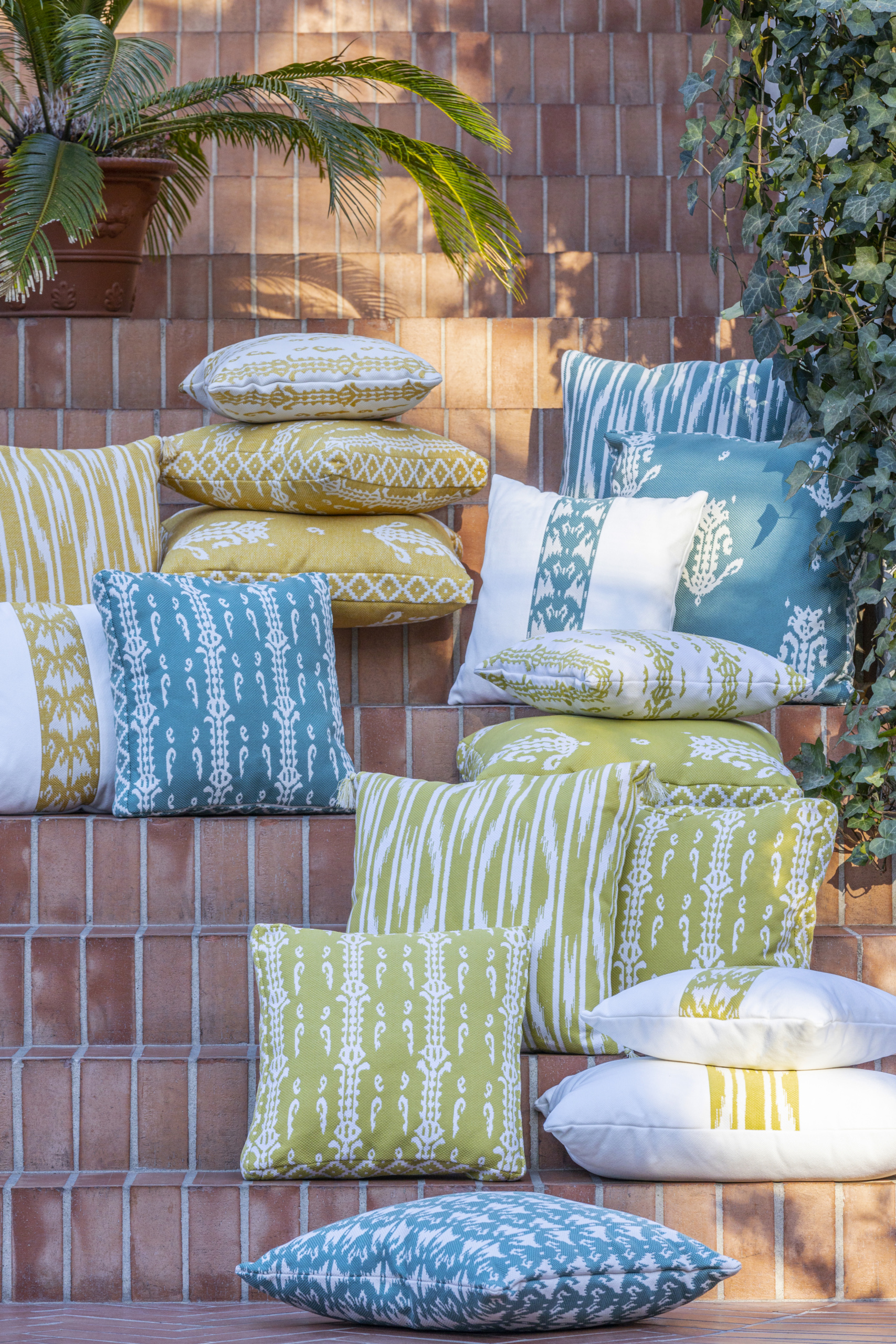 ARSENALE
The textile collection is completed with FR development. Our new deckchair stripe, Arsenale, developed in masculine and elegant colours.
100% Trevira CS – 145 cm – 305 g/mq – Martindale 40000 
FARO
Outdoor sheer, Faro, to define minimal aesthetics and respond to every requirement of design and use.
100% Solution Dyed Acrylic – 325 cm – 100 g/mq